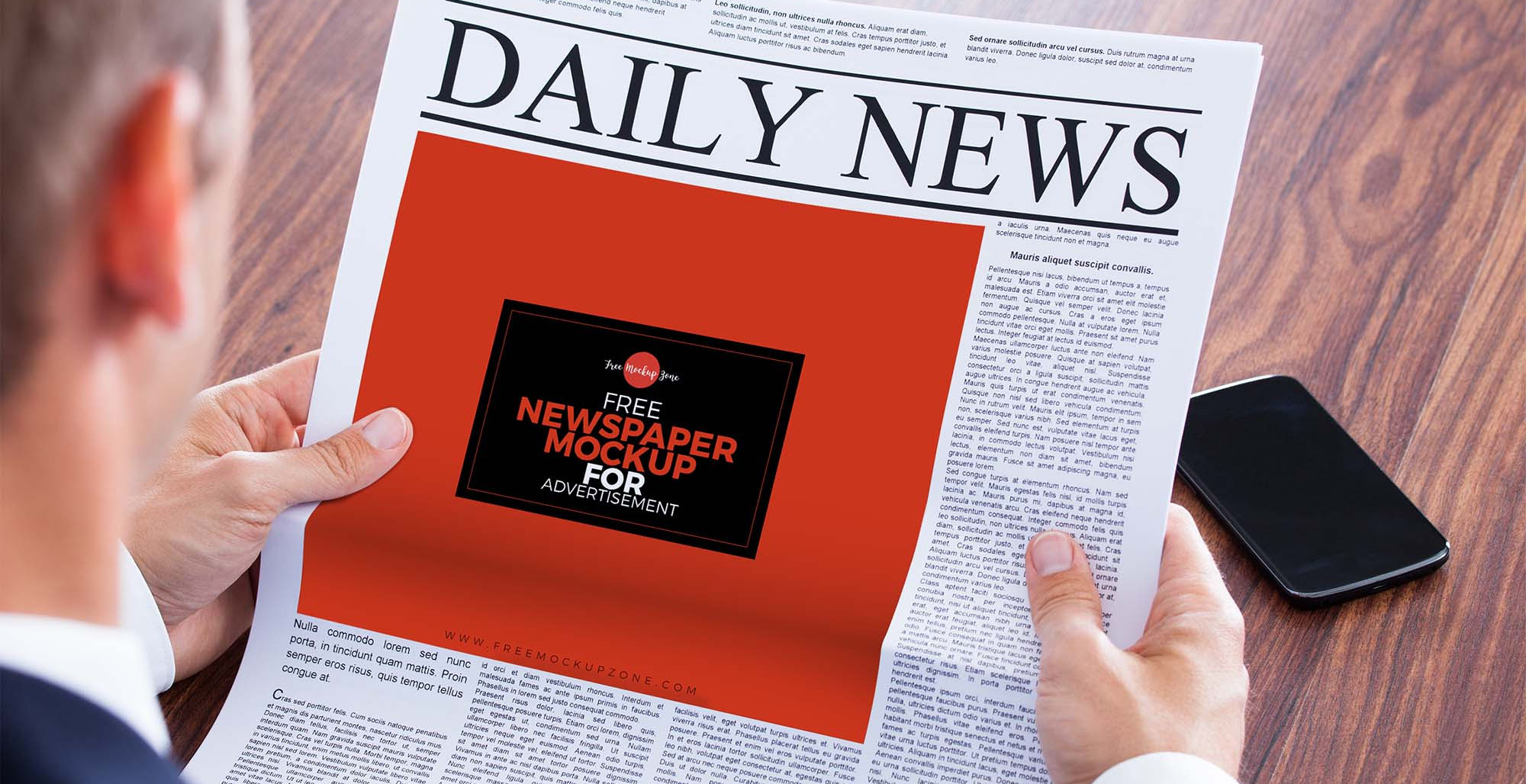 A visual of an early morning cup of tea and a newspaper in hand is all what caught the attention of business people and advertisers in India to grab the customers from their very roots and lead to one of the most important mediums of advertising via Newspaper viz. Newspaper Advertising.
Precisely, Newspaper Advertising became a trusted medium for Best Advertising Agency in Chandigarh, Best Advertising Agency in Jalandhar, Best Advertising Agency in Ludhiana, Best Advertising Agency in Patiala, and Best Advertising Agency in Jammu that allows an advertisement to be published alongside the editorial content. Being a top-rated awareness and advertising tool, Newspaper Advertising is used by majority of Businesses, Corporate Hubs, Organizations and even Individuals, thereby making it the most basic and Best Medium for Advertisement (To know about Radio Advertising, click here)
Types of Newspaper Advertisements
Depending upon your budget and objective, Newspaper Advertisements vary. Commonly, three types of Newspaper ad formats are in high demand – Classified Text, Classified Display and Display.
Well, what exactly are they? Read below.
Classified Word Ads – An ad for limited budget. Classified Text is the most suitable form of newspaper advertising for you and your business if you have a limited budget. In short, it is the best ad format for advertisers with any range of budget. The pricing of the text ads are done in terms of number of words/letters/lines it occupies. There are dedicated pages for Classified Text ads in almost every newspaper which are often called as Classified Advertisements, so such ads can only be published in limited and assigned set of pages. To make Classified Text Newspaper Advertisement more impressionable, ad enhancement features like – Background Color Highlights, Ticks, Letter Emboldening Options, and moreover Ad Content Borders can be used. Such kind of Newspaper Ad format is mostly used for fulfillment of personal objectives that too within in limited finances.
Example – Matrimonial Advertisement, Situation Vacant, Property Advertisement, Public Notice is the most popular Classified Text ad which hardly consumes any space and doesn't require too much money to spend upon it. Only a cut out of the ad is enough to display the desired message.
Classified Display – Classified Display ads are also known as Creative advertisements. They are published in Classified Pages of a newspaper only. With images, headers, logos and footers included in it, it has even more potential and impression than Text ads. Unlike Classified Text, these ads are priced in terms of their size which is further measured in sq.cm./unit or columns with added restrictions like minimum size 3 cm and 1 column and maximum size 6 cm and 2 columns. Although there are no length restrictions, but as per trends, they cover up only up to half page of a sheet. Since, these ads are more creative and attractive than Classified Text, so they are expensive as well. However, in comparison to Display ads, they are less costly.
Example – Situation Vacant, Property Advertisment are usually published under Classified Display Newspaper Advertising ad format as images of the related individuals has to be included for relevance.
Display – Newspaper Advertising Ad format which can be seen on different pages all over the newspapers is termed as Display ads. These are big budget ads which includes a lot of creative and marketing sense such as – specific logos, creative images, taglines, expert designs etc., thus are often designed and published by popular Advertising agencies like Hoopmedia.in. Display ads can appear on quarter, half or full page depending upon the choice of advertiser and business owner. Although the minimum size restriction for such ads is 4cm x 4cm, but it still varies from newspaper to newspaper.
Example – Retail Ads, Business Ads and Recruitments Ads are the ideal instances of Display ads as they can afford the costing of high scale Newspaper Advertising.
Are you worried about YOUR BUDGET & TYPE OF AD?
No need at all. Newspaper Advertising provided by Hoopmedia.in fits all and moreover answers your obvious question of How can I book my ads in Newspaper in the easiest manner. It is popular for taking care of all types of advertisers from low to high budget, individuals to business tycoons, and personal needs to professional requirements. With an ad format suitable for all kinds of budgets and business objectives, it serves all with lifetime results. With BookMyAds feature offered by Hoopmedia.in, Newspaper Advertising is not only way more economical than other electronic mediums of advertising, but you can book your ads in Dainik Bhaskar; you can book your ads in Punjab Kesari; you can book your ads in Jagbani; you can book your ads in Ajit; you can book your ads in Dainik Jagran; you can book your ads in The Tribune; you can book your ads in Hindustan Times; you can book your ads in Time of India; you can book your ads in Navbharat Times; you can book your ads in Telegraph; you can book your ads in Midday; you can book your ads in Indian Express; you can book your ads in Inext etc. If you would like to book ad in Chandigarh, or you would like to book your ad in Jalandhar, Amritsar, Ludhiana, you can contact us. We also book ads for Delhi and NCR. To know more, you can call us at 9815510170 and send an email at [email protected]
GIFTS of Advertising in Newspapers
IT IS TRUSTED & ENGAGING
IT PROMTS READERS TO BUY A NEW PRODUCT OR SERVICE
IT OFFERS VALUED ADVERTISING & UNLIMITED CREATIVE POSSIBILITIES
IT HELP BRANDS STAY TOP OF MIND
IT TRIGGER CALL-TO-ACTION BEYOND OTHER MEDIA
IT IS AN EMOTIVE & ACTIVE MEDIUM
IT IS AN IMMEDIATE AND TIMELY TOOL
IT IS A FLEXIBLE MEDIUM & WIDE AUDIENCE
IT IS AFFORDABLE & EFFECTIVE FOR TARGETING SHOPPERS